I do NOT need this, but you might.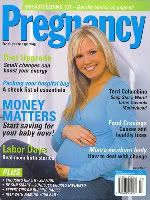 "Pregnancy is the leading monthly maternity magazine and online network for the modern moms of today.From conception through baby's first year with trusted, credible content and a relatable voice -Pregnancy is your best friend and ob/gyn rolled into one."
Click
here
to get 10 issues of Pregnancy Magazine free.
Important -- if you want to get the print edition instead of digital, first subscribe, the click
here
. Under "nature of request" choose "change to print edition".